The 2019 edition of Radio ZU's biggest, baddest, craziest concert took place in Galati, the lovely city by the Danube. The creme de la creme of Romanian pop took to the stage for an 8 hour dance marathon, with just a few rainy stops in between. As with the last two editions, Glitch created the myriad communication materials with the help of wacky illustrator Mircea Pop who drew more than 200 hundred colourful characters to fill the venue by the Danube. Aliens, sirens, vikings and dancing dogs included. 
With such a stellar line-up we felt the need to bring everybody on stage into the communication materials. So we've went even further with the illustrated characters and drew every single artist that was to play, and then filled the city walls and venue branding with their faces.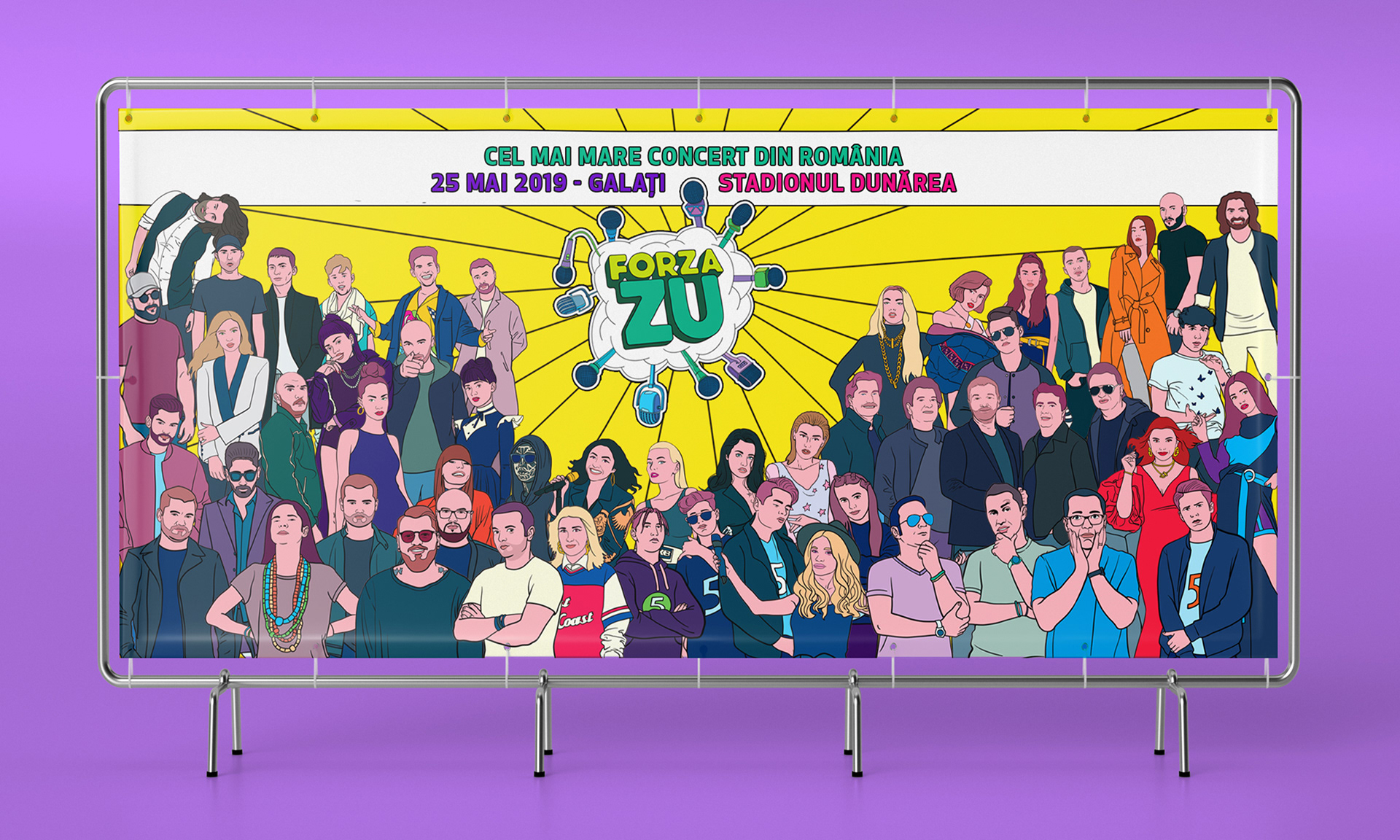 Digital support was provided with special formats and variations on the illustrated theme - the instagram, facebook and website posts kept the hype alive for more than a month prior to the big day.
We even created an hymn song, we made a clip for it, and aired it before the show, so that everybody will know it beforehand.
Also created video template for the live show on web and tv.